The best iPhone ringtone app
… styled electronic ringtones, alarms and notification sounds for iPhone.
Welcome to ToneRack, the iPhone ringtone App at the forefront of sound design for iPhone – delivering premium quality, electro-styled iPhone ringtones, alarms and notification tones straight to your cellphone or iOS mobile device. ToneRack users have downloaded 57,000+ ringtones since the App was released on the App Store? Get the ToneRack sound now…
Why ToneRack? iPhone is slick, sophisticated and at the cutting-edge of technology, so we figure that is how iPhone should sound!
Are you looking for fresh, new & electronic sounds?
Yes, we've all been there! You're over the tired, old ringtones that come standard on your iPhone – Boring… And you can't be bothered messing around with one of those 'ringtone maker' apps. You simply want quality pre-made ringtones, composed by a professional sound designer, made just for iPhone. If you're looking for an iPhone ringtone app that gives you access to over 100 premium quality, electronic tones, look no further than ToneRack.
ToneRack Features – What you can expect from ToneRack…
100% fresh, original content – not available anywhere else
The best sounding iPhone ringtones
Tiny one-off purchase + unlimited downloads = super value for money
High quality audio – our tones are professionally produced & mastered for the iPhone
International style ringers – UK, US, EU, JPN – what is your zone?
Download multiple tones per download.
Original Electro, Rock and SMS/Text Tone versions available.
What you won't get…
No gimmicks. No obscene sounds. No elevator music. No junk!!!
No recurring charges or contracts
Listen to audio previews now!
You can listen to more samples from our Notifications (SMS/text) and Rock versions on the preview page.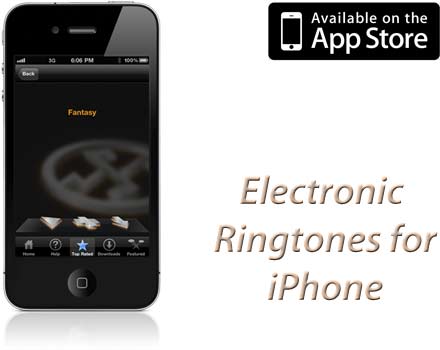 ToneRack is available on the App Store now.
ToneRack Screenshots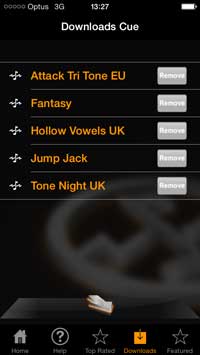 You can preview all of the sounds from within the App and download only the ones you love. You can download multiple tones at once, and you can download unlimited ringtones for the lifetime of the App!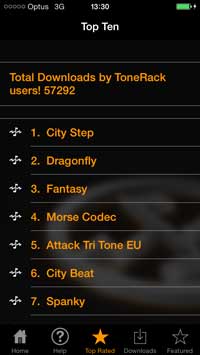 Not sure where to start, or just can't choose which sounds you like best? No problem, check out the Top Ten – the most popular tones downloaded by ToneRack users.